Reunion dinner on the eve of Chinese New Year is a tradition which is observed by the Chinese community as they believe in the unity of the family in ushering the New Year together.
Therefore, it is important for all the family members (near or far) to return home and gather together for this meal. It is meaningful especially for those who have been away from home or abroad and only get to see the rest of the family during this time of the year.
Every family will definitely be caught in the hustle bustle of preparing this important meal and welcoming their family members from afar.
I am not excluded from observing this tradition and make it a point to travel home early each year and this is the best so far; I was actually home 2 days before CNY =)
When my paternal grandmother was around, it was all dishes cooked by her served during the reunion dinner.
For the past 2 years, we have decided to switch to Steamboat since we all love it anyway and seriously, I do think it's a lot easier and fun to throw everything in and have it at one go =D
Of course, when you are preparing for a steamboat dinner, you'd have to prepare different ingredients to be consumed by everyone and at the same time, according to each one's taste.
This year, Mummy did not have too much time to go shopping for a lot of stuffs but it was nevertheless a simple and easy meal to prepare anyway.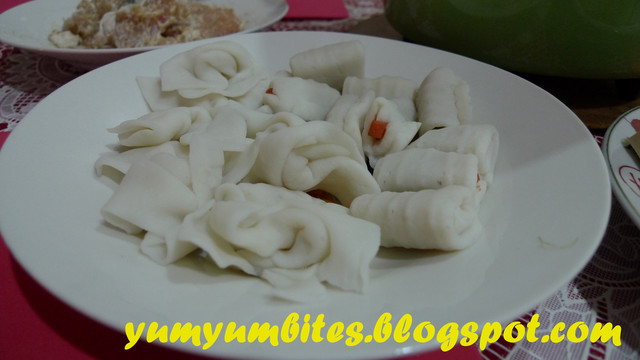 Fish rolls with carrot/celery sticks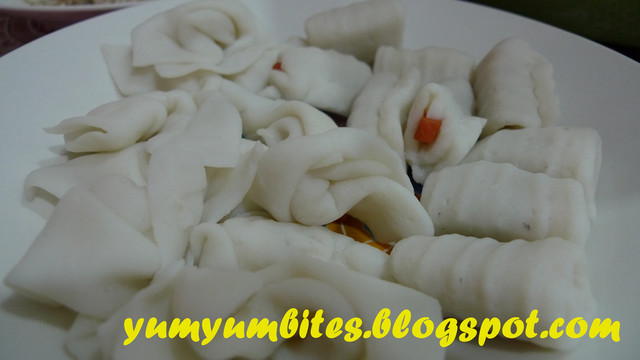 White tofu stuffed with fish paste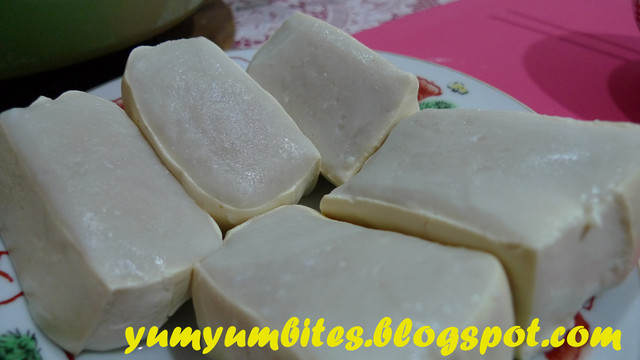 I did not like this one, as I found that the white beancurd was too hard and the fish paste too little to my liking.
I wonder whether it's fresh goods even...
Marinated garoupa slices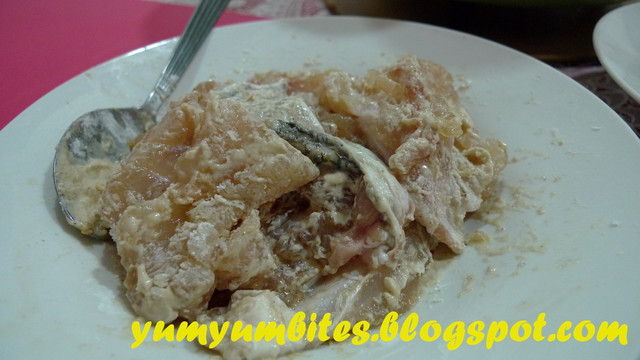 As usual, Mummy would never fail to prepare my favorite fish especially for me and even took time to marinate and season the fish to my liking.
Importantly, the fish was really fresh which was definitely the PLUS point!~
Porkballs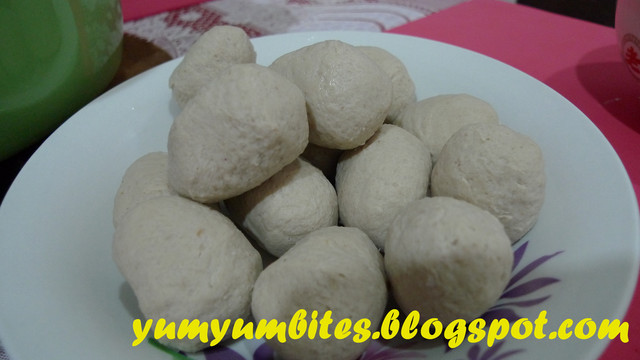 Mock crabsticks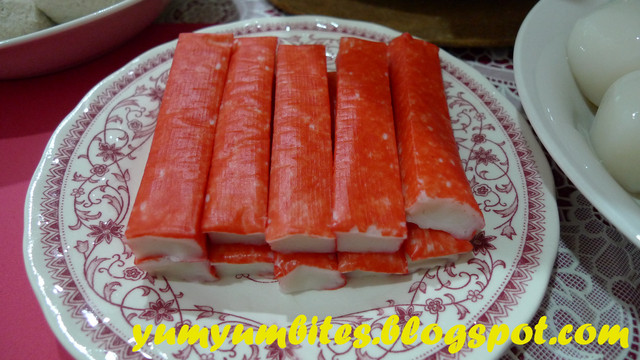 Fishballs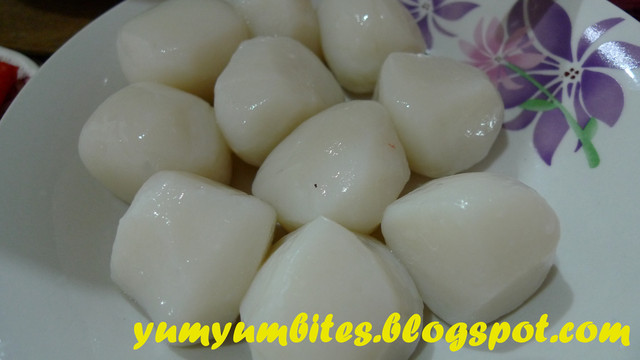 Assorted Yong Tau Foo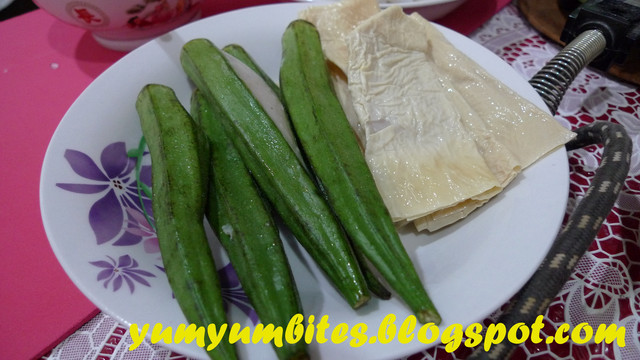 This is another one which I have reminded Mummy to have it removed from reunion dinner or any dinner list...it's not good.
Never buy from that stall anymore...
Fish Mee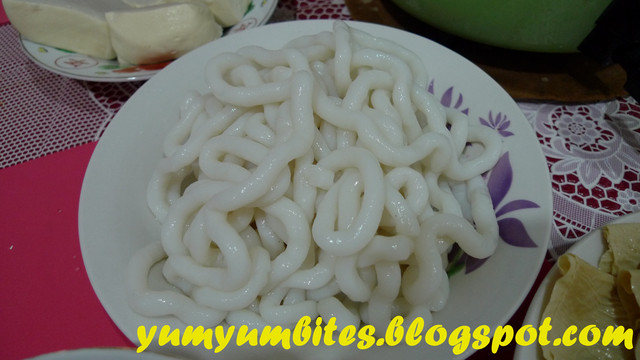 I LOVE this!!! Crunchy and tangy....yumz =D
Crab rolls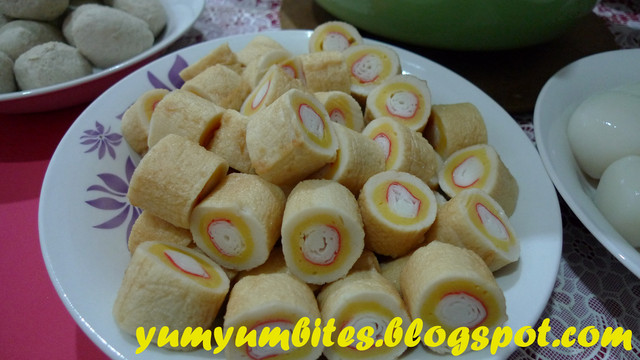 Hockchew fishballs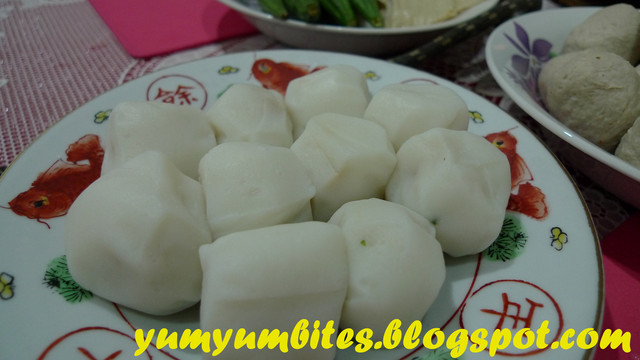 This is the variant of the fishballs with stuffed minced meat in it.
I don't know; I just don't think well of this. Fishballs are supposed to be all fish; and meat is supposed to be..well, where meat is supposed to be.
They don't mix and match fish and meat, ughs!
Stir-fried vegetables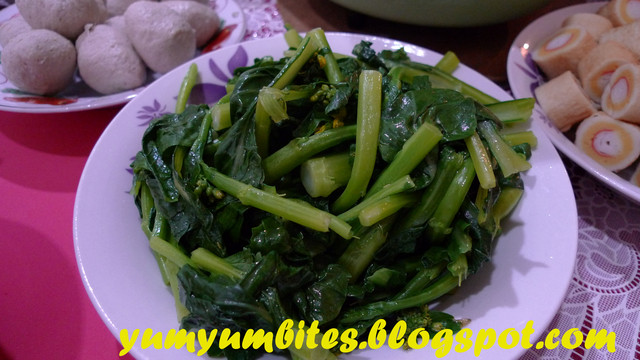 All Ready for TUAN YUAN (reunion in Mandarin)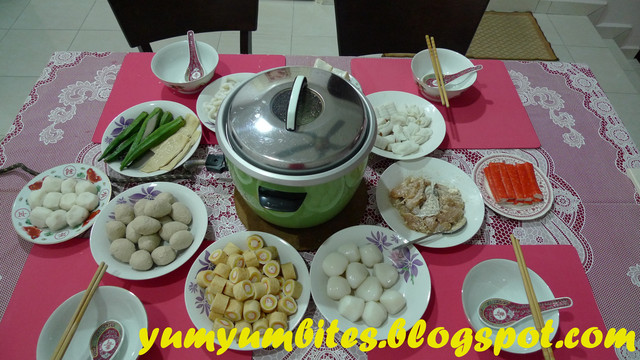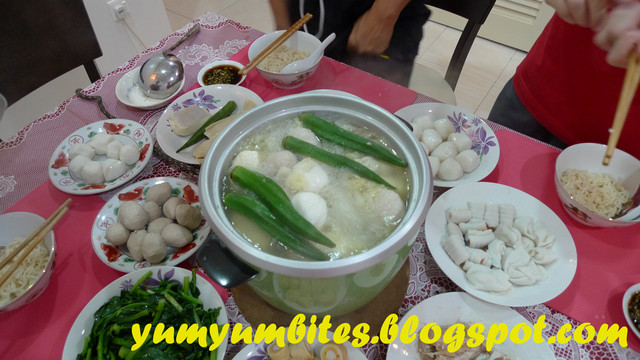 GONG HEI FATT CHOY!!!
HUAT ARRRRRR~~ =D