On one of those rare occasions where my mummy buys pineapples (it IS really rare), we get to enjoy the wonders of this Queen of the Fruits =D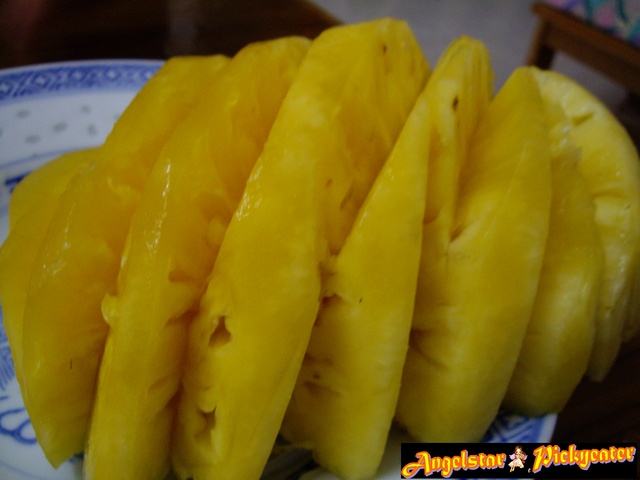 I love pineapples; seriously....I just realized that most of my favorite fruits have that citrusy scent/taste and of course, the sourish side of it as well =P
This is ONE yellow yellow pineapple!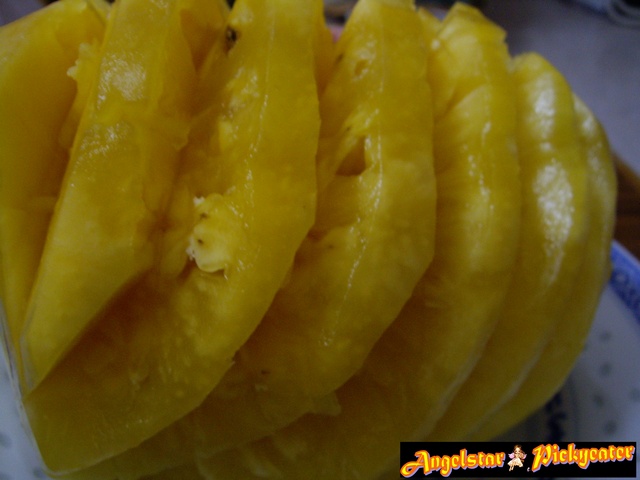 I am proud that our country is one of the main producers in the world for this fruit; and there are so many benefits from this fruit as well.
Of course, I am sure we have heard of the acidity level of this fruit and how we were told not to take it on a empty stomach, etc.
However, all the bad aside, this is one delicious and appetizing fruit and if you get the Bali version or the crystal version, Yummylicious!
I do not like the KING of Fruits...NO NO....I could run a mile away if I were to spot it within the second I spot it...make that micro/nano second...
But this, I like...Hail the Queen of Fruits =D