Soon Heong restaurant is a corner-lot shophouse-restaurant located in the quiet neighborhood of Menjalara and I have blogged about it before; if you still remember the unique double-flavored pork ribs.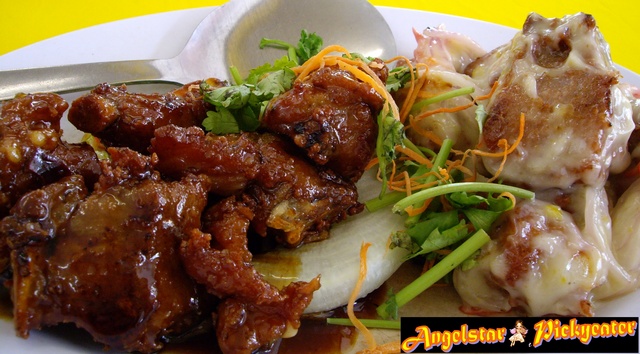 At RM12, this is one of their recommended dishes which can be found on the front page of the menu itself!~
Well, I have more dishes tried which I would like to share =)
This is after all one of the family haunts and their cooking style is influenced by the Teochew gourmet style.
This Claypot Cat fish is one of their recommended items on the menu (RM16)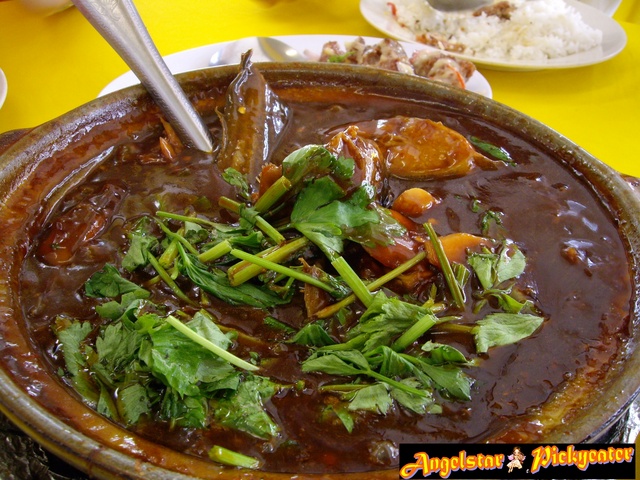 The cat fish was cut up into fillets in the claypot with a very thick brownish gravy with lots of ginger slices and garlic.
The sauce had a hint of soy beancurd taste in it.
My verdict?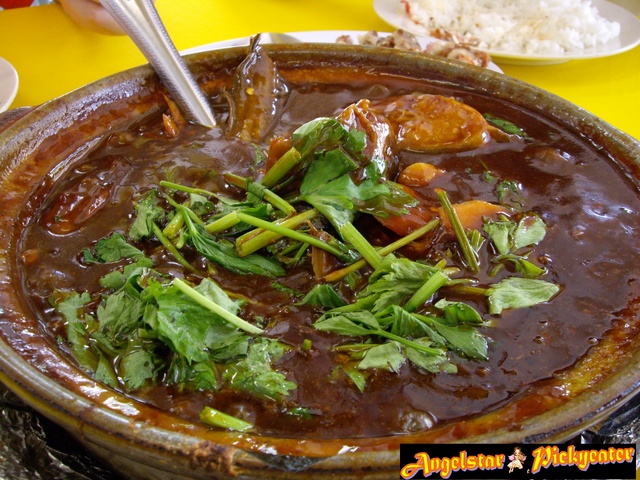 Well, I have to admit, much as I love having fish for my meals, this is somehow not my cup of tea.
I was a little overwhelmed by the gravy and also the slimy texture of the fish's flesh which was rather, ermm, unappetizing for my taste buds.
Sorry to those cat-fish fans, it happens to disagree with me on the taste, that's all.
However, if you are game to try anything new or adventurous, or better still, if you are a cat fish fan, you might want to try this.
As usual, double flavored pork ribs as mentioned above is ordered (my family just loves this)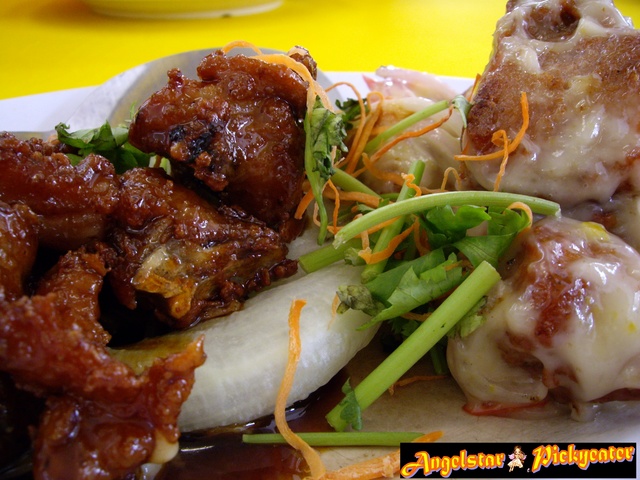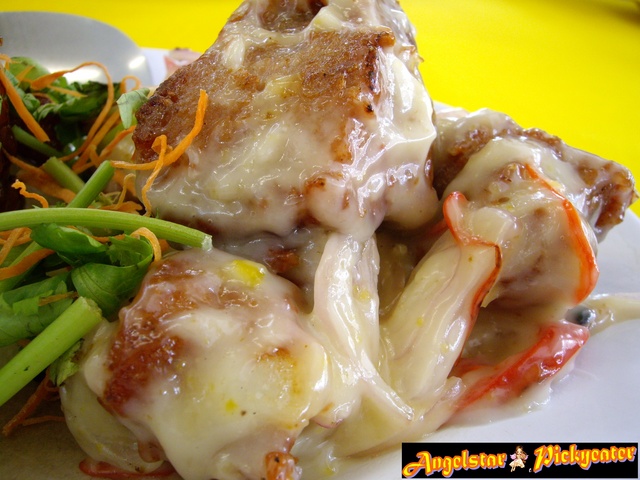 For veggies, their stir-fried potato leaves with sambal belacan (RM8) was not too bad either.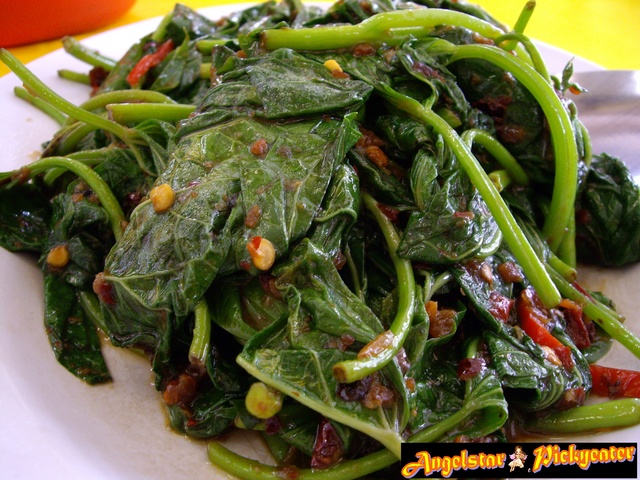 I love the aromatic scent of this dish and also the fact that it is less oily compared to some other places serving this very dish too.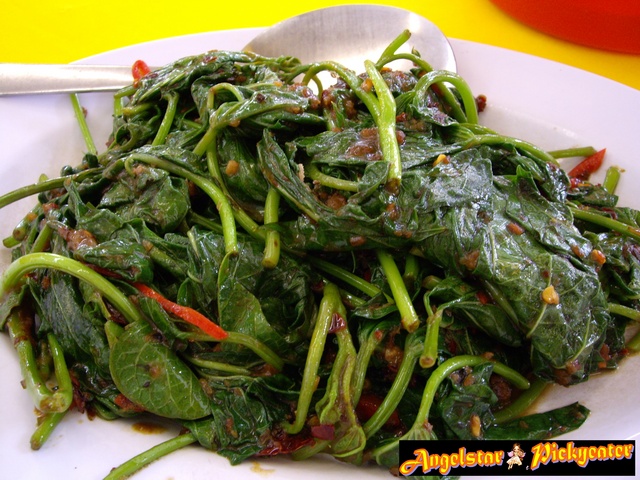 Mixed vegetables for those who do not want to have anything spicy for their greens (RM8)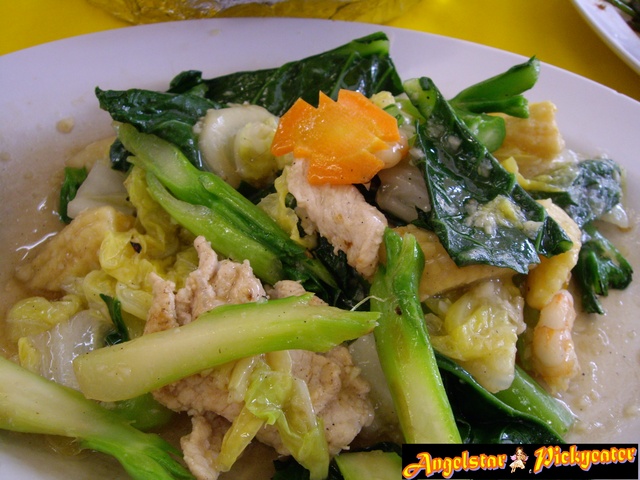 The best part about this place; besides its location with ample parking space and their unique cooking style, is the fact that they serve complimentary desserts...Jelly (or fresh fruits of the day sometimes)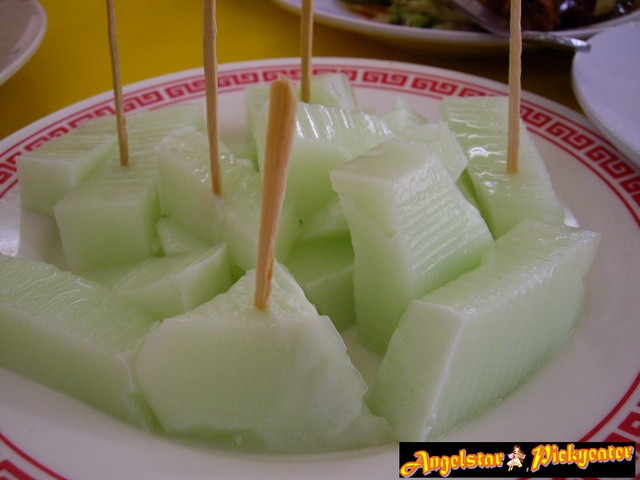 I love the jelly!~ =P
For 4-5 people, the bill would usually approximate to ~RM50 for 4 dishes?
Not a bad place, right? =D