Prelude
My first post; after more than a year ago....goodness gracious...and thankfully I could revive all my blogs which I have spent so much effort on previously. The heartache, not to mention headache when I had to figure out the recovery plan to salvage each and every one of my blog was unimaginable and unspeakable of. Now that it's over (I hope), this is the first post (finally!)
I am not sure how many of you are aware of the existence of the cafe series running alongside the world famous fast food restaurant chain, McDonald's known as McCafe? (Probably a dumb question for those residing in the KL city, but not so for those who are in the other states). The city has it all; and has more than 5 outlets of McCafes to date, but did you know that McCafe has been operating in other countries around the world for years (maybe even at least a decade or so) before they make their appearance in Malaysia? Not that this is a glamourous cafe that I am making such a big fuss of; but it is an interesting concept to have a gourmet and rather dainty looking little cafe standing at the edge near the bustling counters of McDonald's where orders for greasy burgers and fries are taking place.
A simple menu on display with the drinks you obviously can't find in McDonald's - these are more of the beverages to cozy up to for breakfast or chilling sessions such as lattes, coffee, espressos with light servings of variety of pastries in the form of pies and muffins sum up the offering of McDonald's Cafe.
I find this all too familiar and I guess, I would refer to McCafe as the Starbucks or Coffee Bean version of McDonald's?
There is only one McCafe in Penang, if I am not mistaken, and that is located in the International Airport. Oh yeah, you only get to enjoy the coffee from McDonald's if you are about to fly off somewhere. Take note that the prices here are slightly steeper than that of the usual outlets; as applicable with all the other fast food outlets in airports.
Interesting things to check out at McCafe? Muffins maybe? Banana muffin? or maybe the pies?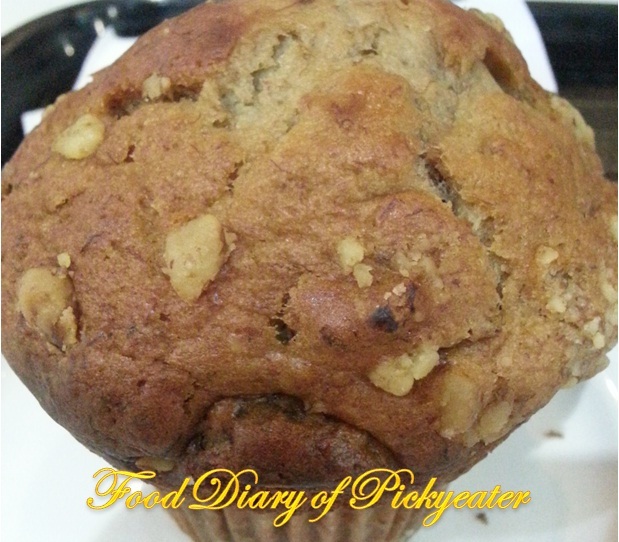 While waiting for the plane to take off, maybe an iced latte to keep your caffeine addiction in check? (I have no qualms about that since I am no coffee fan)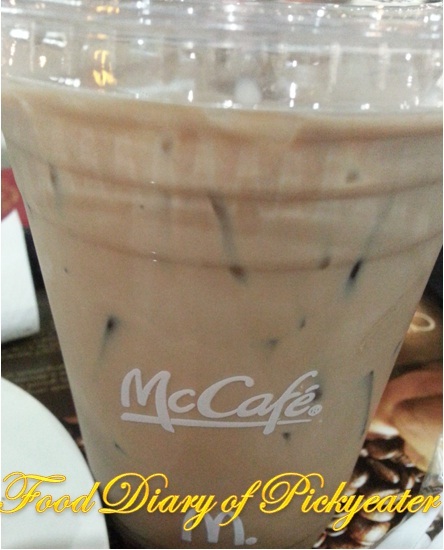 I don't know why, but there is just something about this cafe that charmed me and I find myself looking out for this cafe whenever I see it. The old McDonald's magic is working its way towards the working crowd with this cafe concept? Hmmmm.....
Latte and muffin anyone?