I love attending company-organized trainings; partly because they are usually held in the hotels and I get to learn new stuffs and meet new people but also because we get special treats during the trainings (the food and environment of course!)
Apart from learning new soft skills and meeting new people (from other departments whom you don't even know exist despite working in the same company...yeah, my company is that big), you are being fed 3-4 times in the 8-hour period for two days!
(Breakfast, morning tea break, lunch, tea time)
This time around, I attended this training in Holiday Villa, Subang (they are always held in 5-star hotels)
Lunch on first day was a late one; rushing our way and time through the lunch buffet at the hotel's coffee house.
On the second day (or also the last day of the training), we were treated to a nice dim sum lunch at the Chinese restaurant; The Inn of Four Seasons.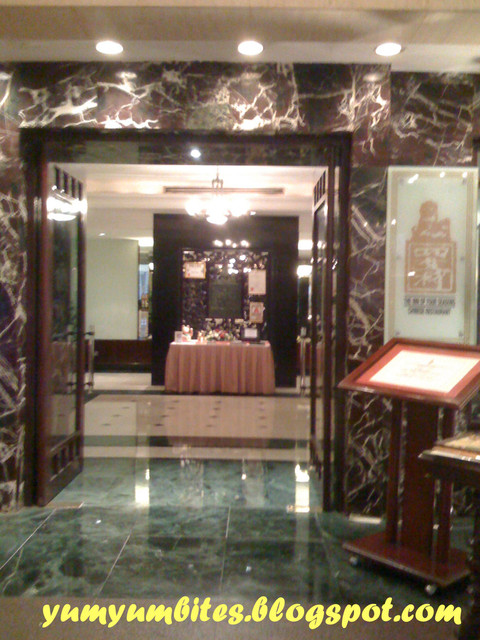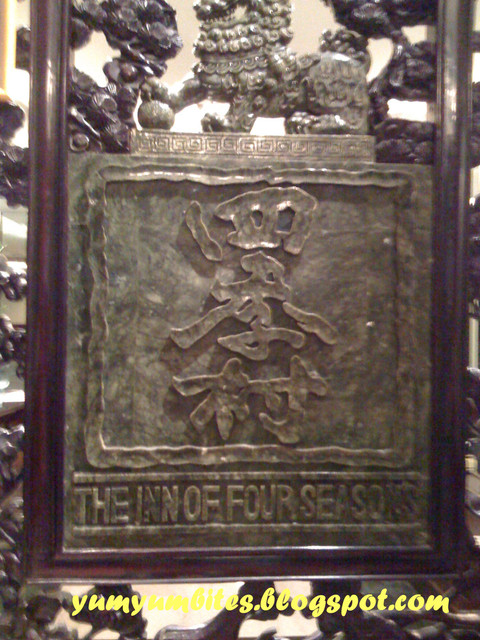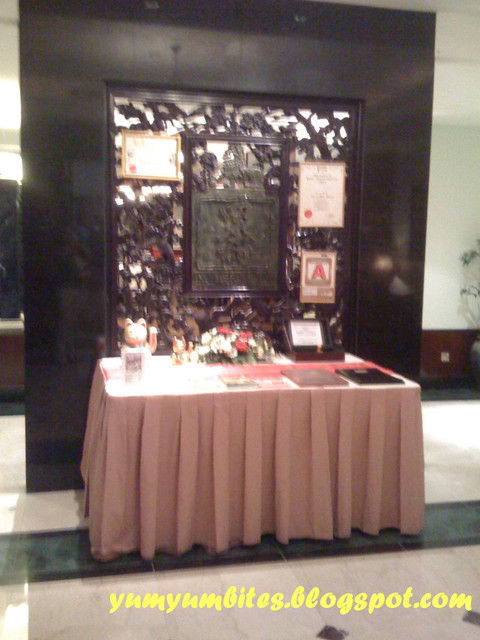 The interior was just the way you'd picture a typical elegant Chinese restaurant; with large and small round tables draped with pink/white table cloths and finely carved wooden chairs.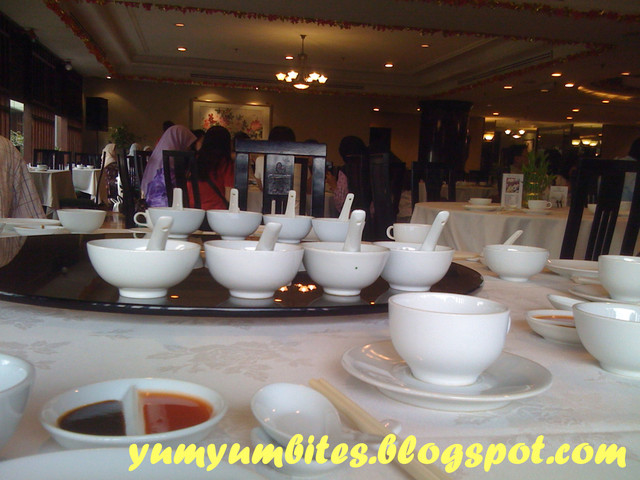 The tables usually come with the rotating plates for easier helpings to the food served.
We were first served with a simple bowl of porridge with century eggs and meat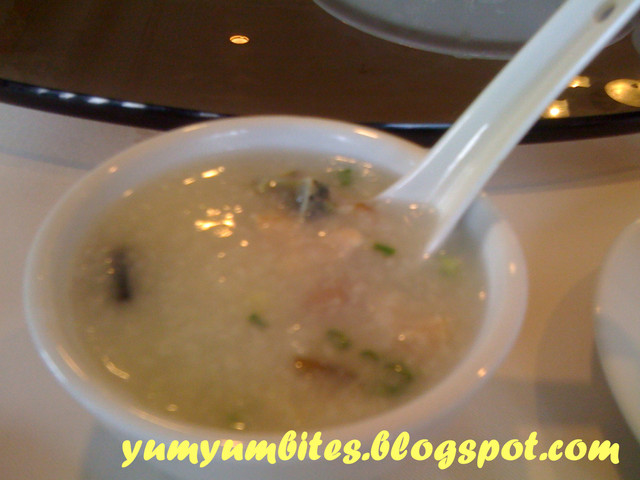 Unfortunately for me, I am no fan of porridges and by the way, the porridge was served cold, which is usually a big no-no to porridge fans.
A round of delectable dim sum was served shortly after
Deep fried radish cake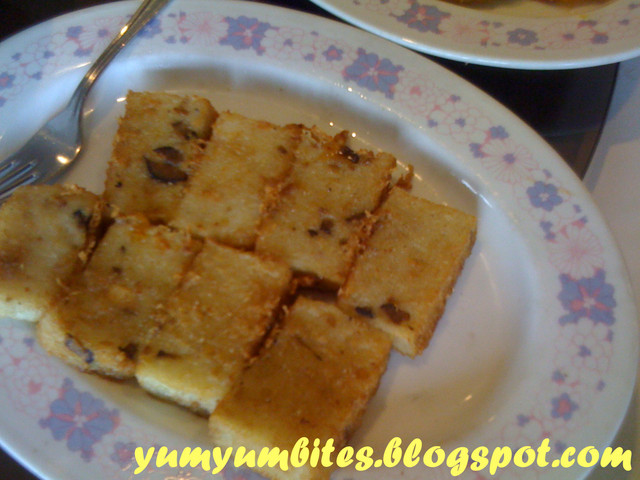 Too oily; and it was again served cold.
One of my colleague even commented on whether these food were leftovers from their buffet, however, I do not think so since they are part of a sophisticated hotel chain and they have a reputation to keep.
Deep fried shrimps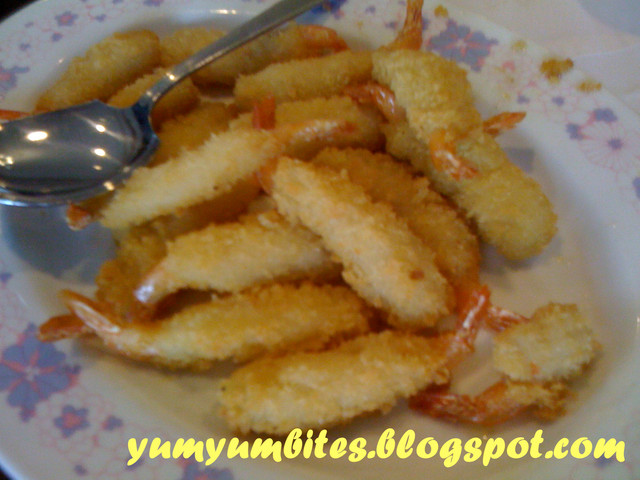 Assortment of yong tau foo in spicy bean sauce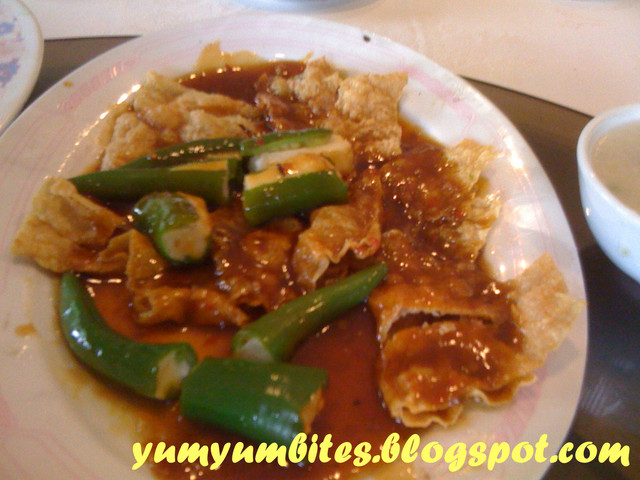 Deep fried wanton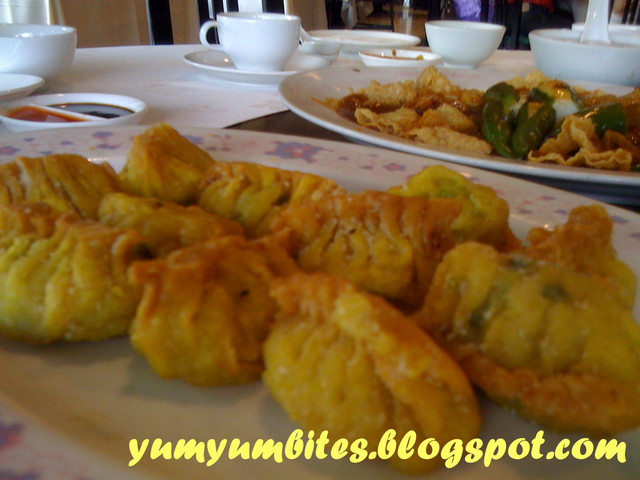 Steamed chicken Siew Mai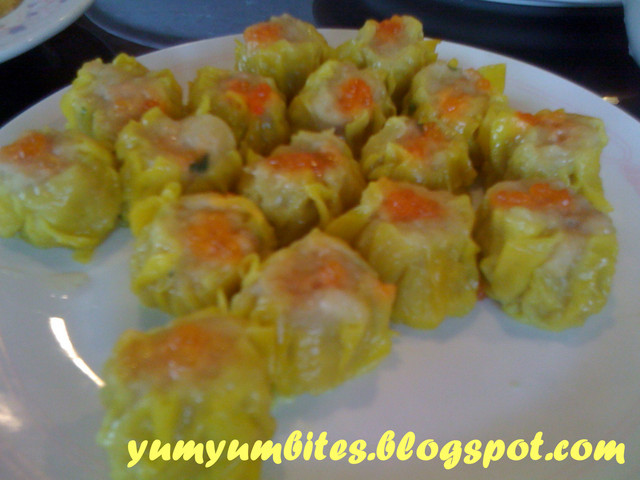 Steamed prawn dumplings/har kao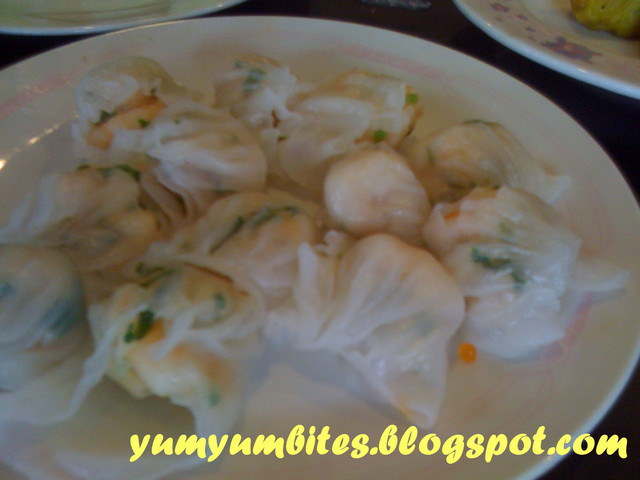 Steamed mini buns with lotus paste filling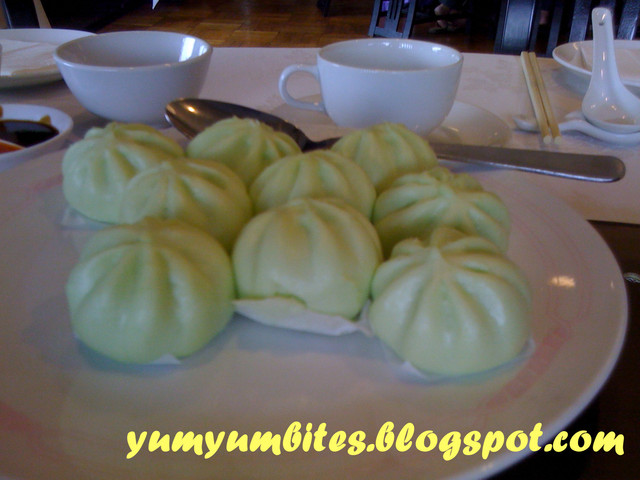 (this could probably be the passover from the buffet line as I remembered it being served in the buffet breakfast in the morning)
Braised chicken with black fungus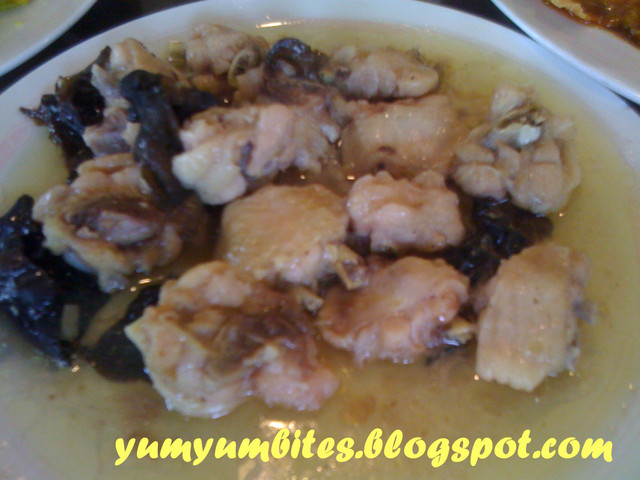 Glutinous black rice wrapped in lotus leaf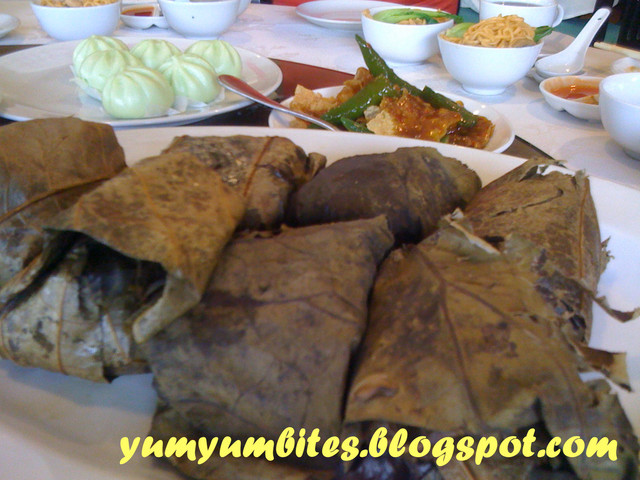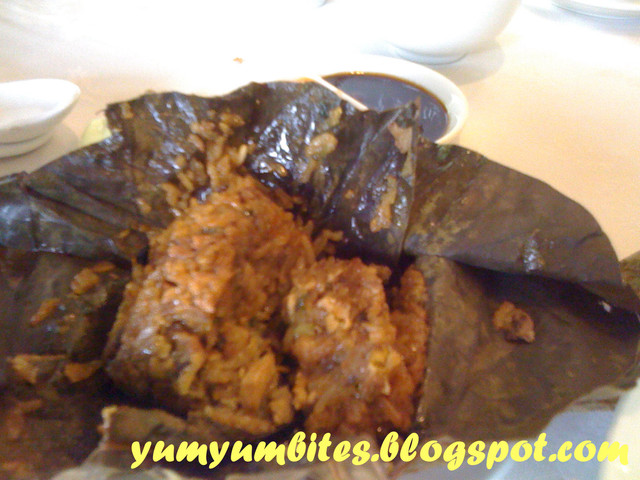 Most of the food were served cold and we did not really enjoy it that much, as we found the quality of the food affected by the fact that it was served cold.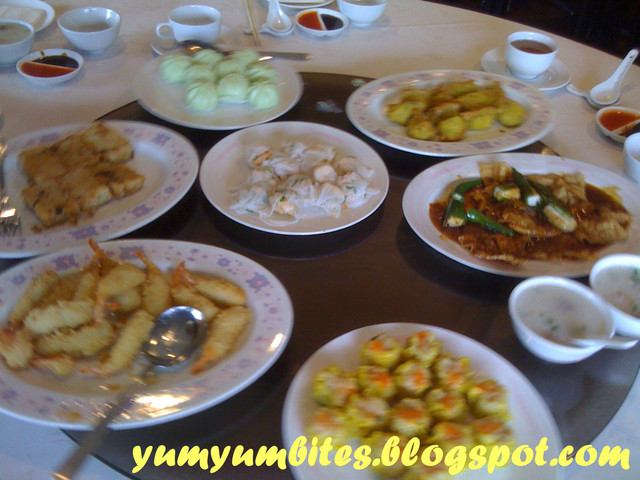 By the time desserts were served, everyone had their fill and were too stuffed (or too picky) to enjoy the sweet soup.
Chinese pastries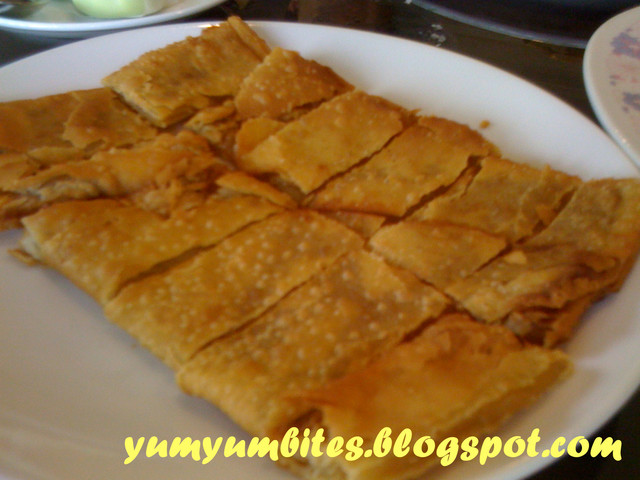 This is usually one of the favorites among my own family; and this version was not too bad albeit it was also served cold (bummer!)
Sweet longan with sea coconut soup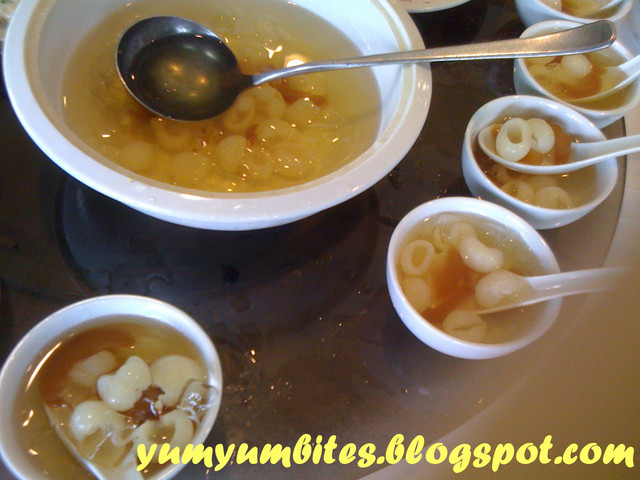 Fresh fruits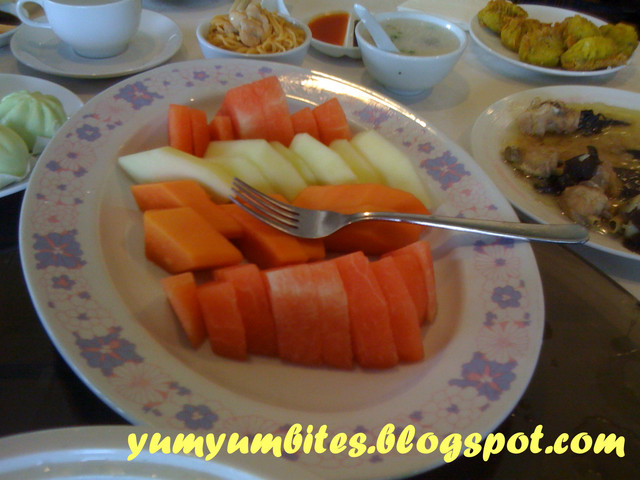 Overall the food was not THAT bad, but I feel they could have improved their quality by maintaining the temperature of the food when served.
One or two dishes served cold is understandable but ALL?
Furthermore, for a fine Chinese restaurant like this, I do expect higher standards/quality for the prices we were being charged.