There is little Japanese hut located along Cantonment road in Pulau Tikus that I just feel comfortable to dine in most of the time.
In fact, whenever I crave for Japanese food with a light taste and not burning a hole in my pocket, I think of Shinjutei here =)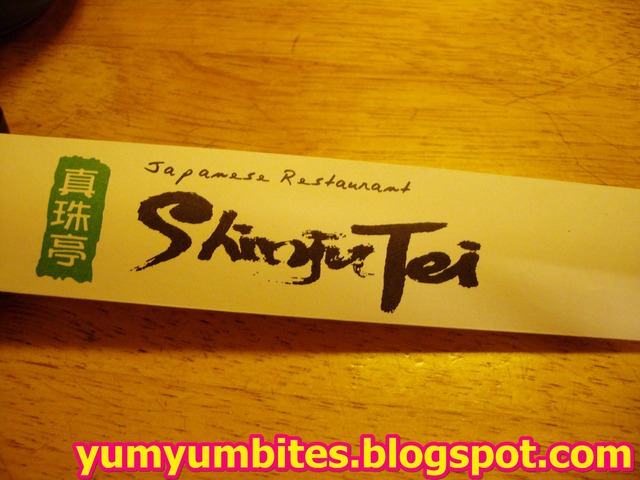 Nothing special really, I just liked this place the first time a girl friend introduced it to me.
It's not as fancy or as grand as some Japanese restaurants; in fact, on the contrary, simplicity is the concept of their interior design here.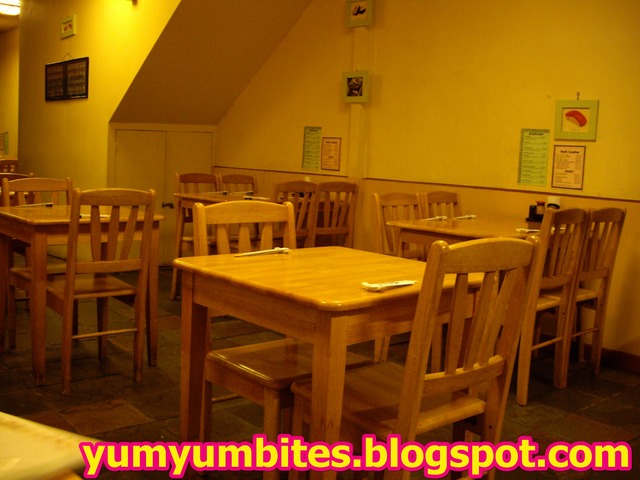 Lights are dimmed to provide a more comfortable dining environment. This is especially true during those hot afternoons when the sun is shining so brightly that you thought you're about to melt any moment (well, at least I thought that!), when you step into this place, you just felt so much cooler.
(Guess that's the main reason why most restaurants choose dim lighting compared to really bright Philips light bulbs, LOL!)
As usual, I often (and I am sure most of us here do) start a Japanese meal with a cup of green tea (refillable throughout the meal at RM1)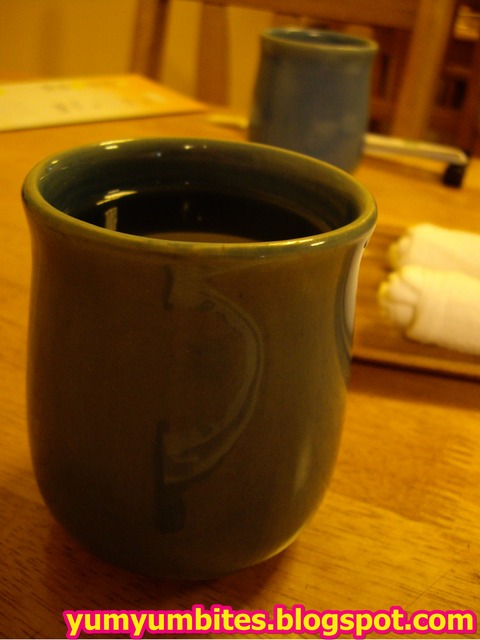 During lunch hour, they offer set lunches which starts from RM14++
My favorite is always Shake Teriyaki (Grilled Salmon with teriyaki sauce) @ RM14-16(can't remember the exact price)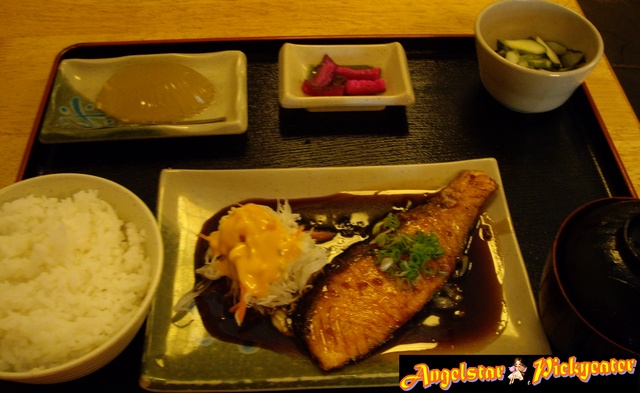 The set lunches come in a bento set; and with servings of preserved cucumbers, vegetables, etc for appetizers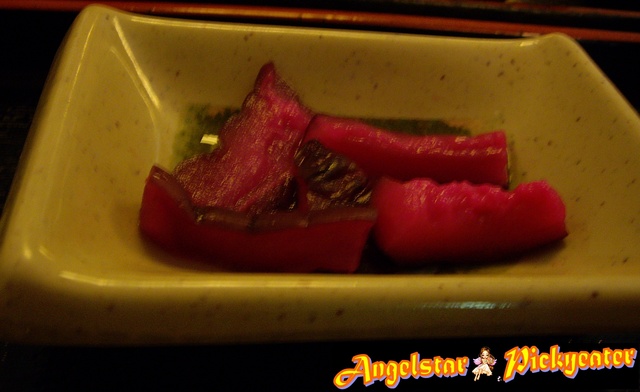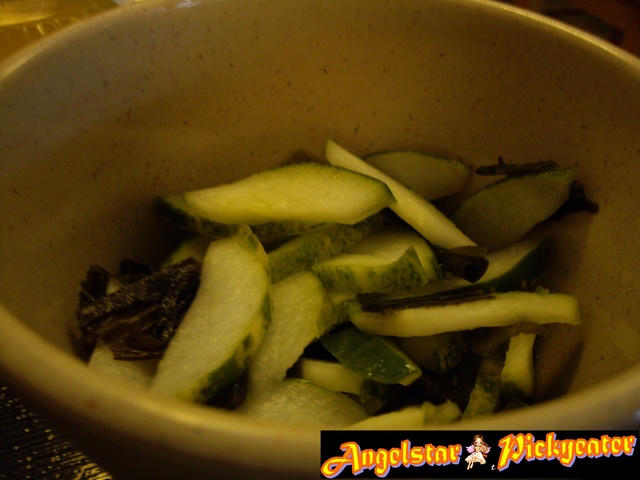 Katsu Don set (RM14) (Japanese Curry Chicken with rice)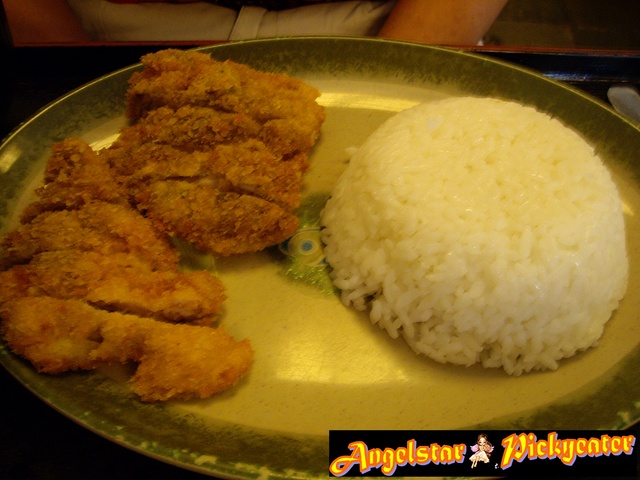 The chicken are deep fried; and the curry is served separately.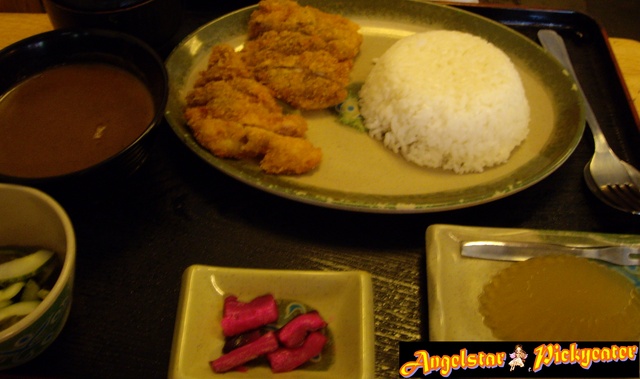 I think it had a scent of Maggi Mee curry powder in it...LOL!
Well, then again, you don't recall Japanese being big fans of curry or anything spicy, do you? (Except their wasabi!)
For other ala carte dishes, Yasai Itame is always good to balance the meal.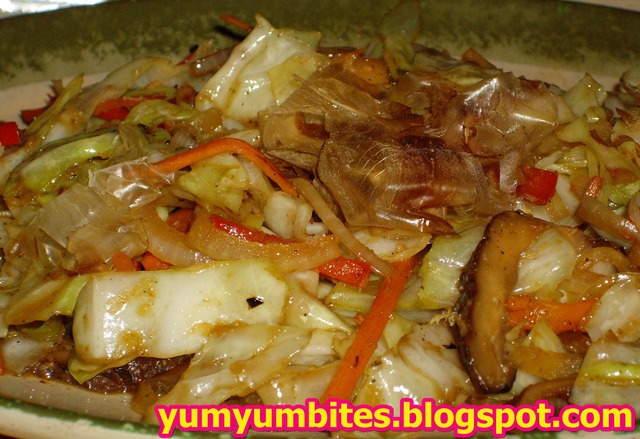 Priced at RM8-10, it is basically stir-fried mixed vegetables (which had lots of cabbages and shallots) with soy sauce.
It can be really salty sometimes, mind you!
Sometimes, when I don't order sets (which is almost always, because I do not want to waste food), I opt for the Shake Teriyaki as an ala carte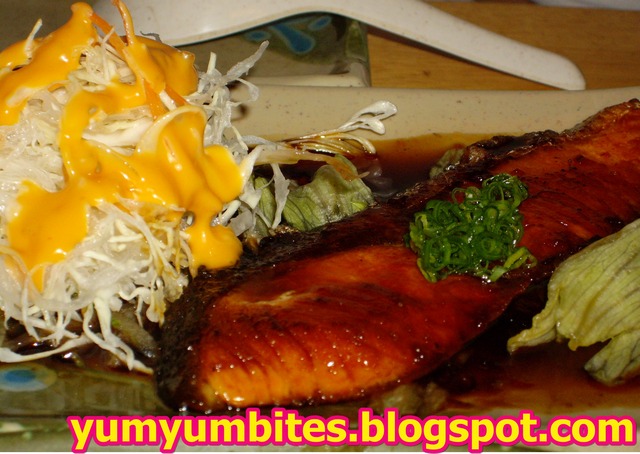 At RM14, it is not too bad of a portion, compared to one place that I went to (will blog about that soon)
I know, I just like this so much that you often see me ordering this in most Japanese restaurants.
Unfortunately, I've not really found one that is really smashing in the taste =(
Fish lovers like me would also tend to opt for Sakana, this is done Deep-fried (RM9)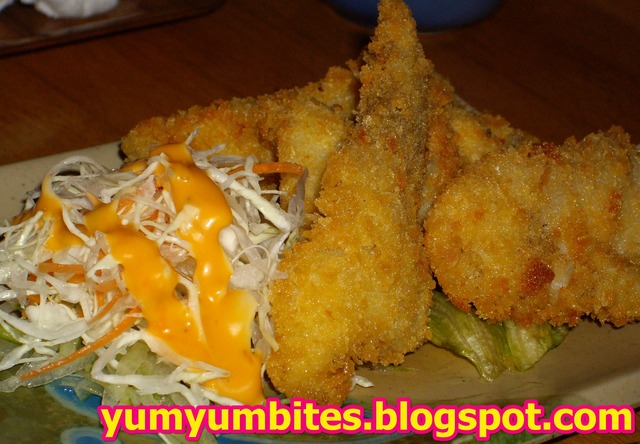 It's just simple mackerel fish, done the deep fried way =)
However, this fish has more bones and again, need to be really careful when it comes to munching on it.
I noticed that Japanese styles tend to revolve around the few basics; grilled, deep-fried, soy sauce, sauteed, fried, and that's about it.
Perhaps, we are spoilt by the endless varieties in Chinese cooking styles?
Overall, Shinjutei is definitely a nice place to dine in; for the food, environment and even if you're on a budget!
It's located next to the famous Evergreen Vegetarian restaurant; and you should be able to spot it =)
They have parking spaces in front of their shop reserved for their customers.
Oh, did I mention, service was also not bad here? Plus point, definitely =)