First of all, I must really apologize for the lack of updates on my food blog lately!
I have formatted my laptop and lost my photo editing tool; and I need to re-install it again. At the same time, work's really consuming most of my time...
That being said, perhaps it's just excuses...haha, since I updated my other blogs:P
But then again, they don't need photo editing tools mar....
Alright, the good news is, I have a long list of food adventures and places waiting to be posted, and therefore, if time permits and all goes well, expect lots of posts this month!:)
(This I promise you:)
This post is highlighting a Mahi-Mahi fish fare which was recently promoted in Little Cottage 2 (or was that a month ago)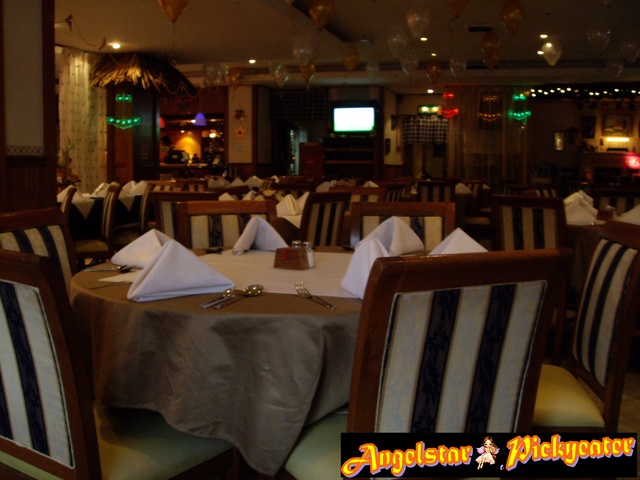 Anyway, it's been a really long time since I have last visited this place; a place which serves really nice western food and in an equally enchanting environment:)
(No, I am not paid to write this review/post for them)
During my visit last month, I spotted their promotion; well, it's kinda hard not to notice a board which is facing the main entrance.
Once you push the door open, you definitely spot it at eye level (unless you have some serious astigmatism or visual problems)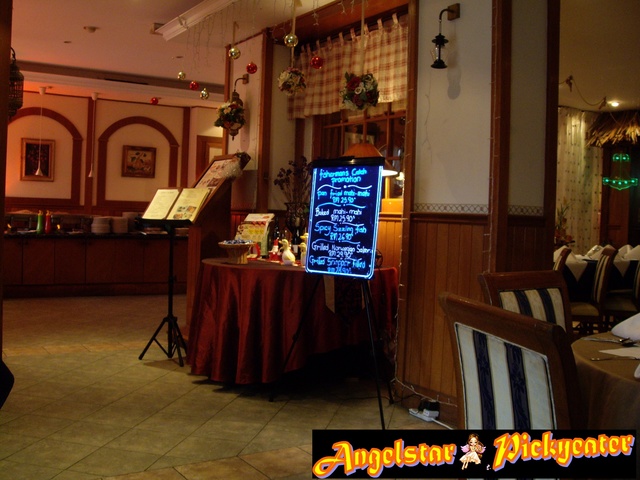 I was early and the place was pretty much quiet during my arrival. I do notice some of the tables with the Reservation tags on them; and there was a section where all the tables had a vase of flowers on them.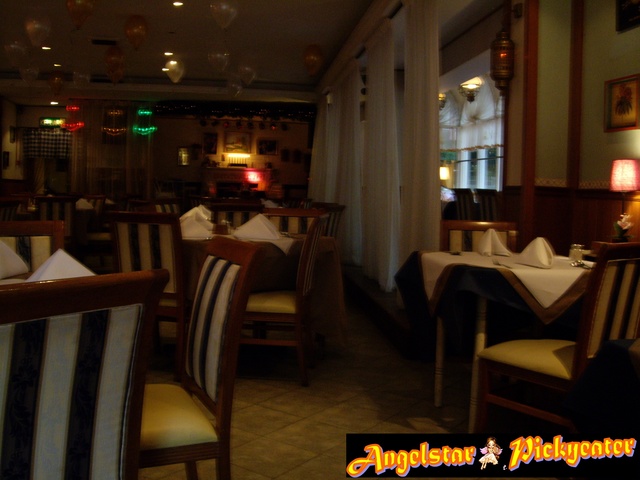 I am guessing there is an event that same evening.
The main courses are priced within the range of RM19-50+; but you can also order the set courses; which comes inclusive of a salad/soup, main course, coffee/tea, and dessert at a price of RM39.90 (I think)
If you want to change the soup in the set, you can do so; but with an additional charge of RM5.
The guy recommended this Clam Chowder soup which he mentioned was one of the signature soups here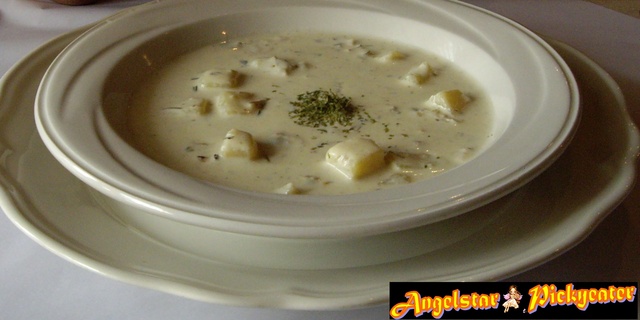 Originally priced at RM12.90, we topped up the RM5 to the set course to enjoy it.
Now the word enjoy is rather too much of a statement as the first sight of the soup already got us confused.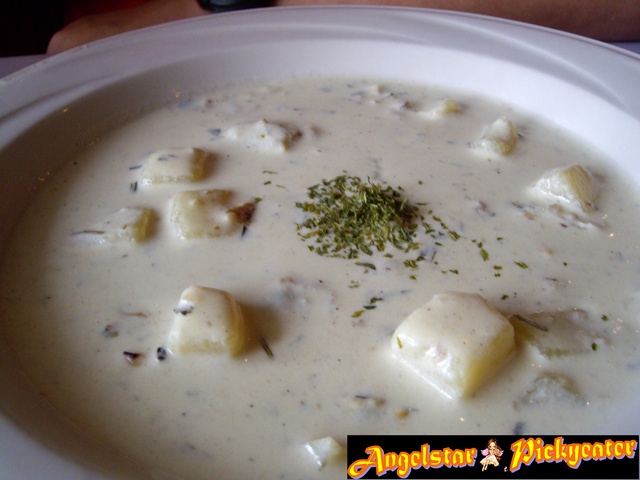 A closer look; and it could be easily mistaken for their Potato soup; which coincidentally was the soup of the day.
The guy explained that the soup came with potato cubes as well as clams.
Taste wise, it was below average as the soup was slightly uneven in the taste(diluted and concentrated on different parts)
The clams were not exactly that fresh either; and the potatoes seem to outnumber the clams, not really something to recommend:(
This was much better; at least the dinner rolls were soft!:)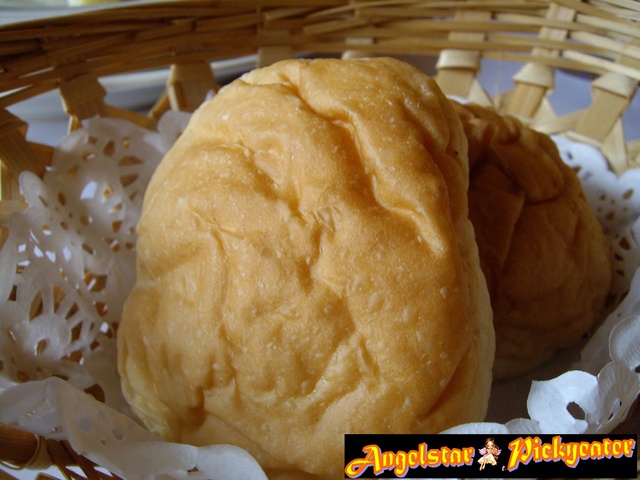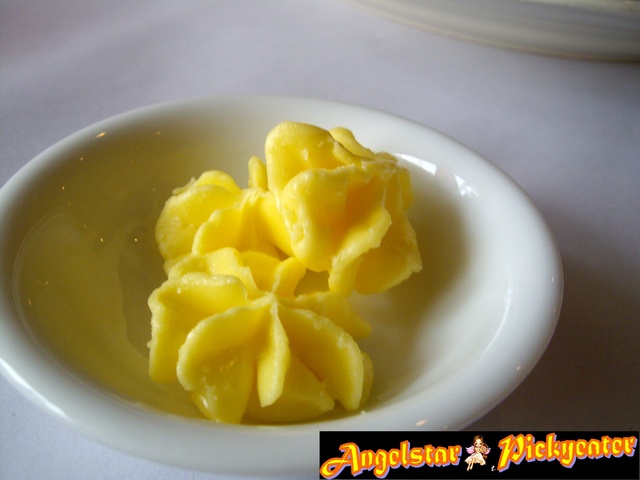 The Mahi-mahi fish in sizzling hot sauce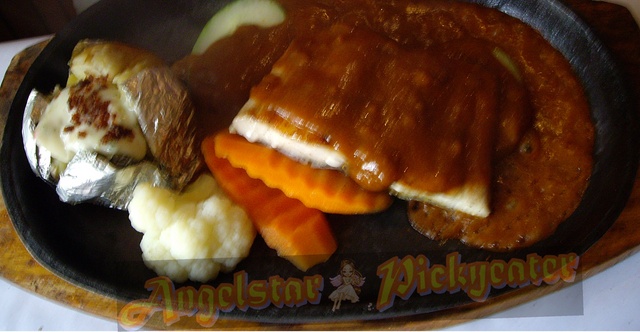 (sorry for the bad quality; it was pretty hot then and I had to rush to take the photo!)
The texture of the fish was not too bad; but one thing to note, it is a BONY fish!!
There's bones everywhere, small ones, big ones....it gets annoying when you try to enjoy your meal...much as I love fish:p
Overall, this was quite tasty as well:)
Ironically, I didn't order the Mahi-mahi fish, much as it was promoted here.
Instead, I had my eyes (and taste buds!) rejoicing at the grilled red snapper served with mandarin orange gravy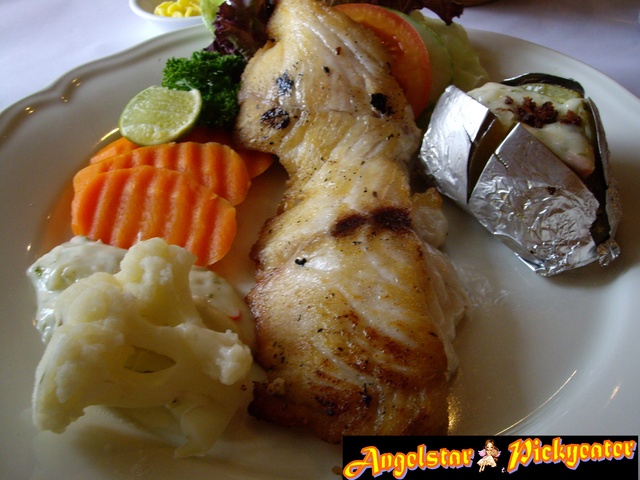 YUM YUM!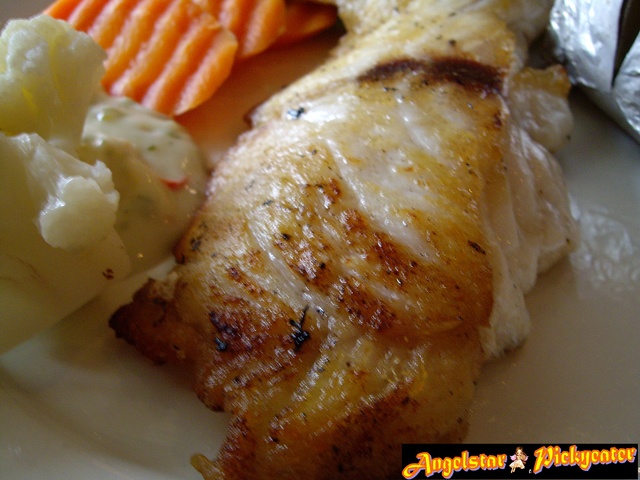 The sauce was unique and it did have a light tangerine/mandarin taste (but take note, it's very very very light!)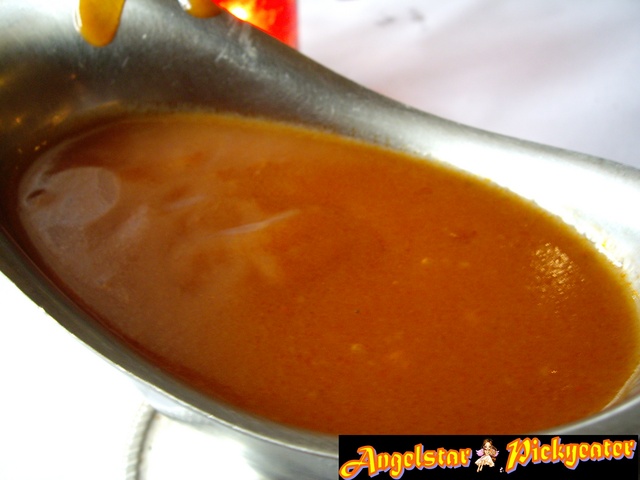 The fish was slightly overcooked though; but overall, this was not too bad to spoil my 'fishy' appetite for that night.
The dessert was actually this cute-looking cheese with custard cake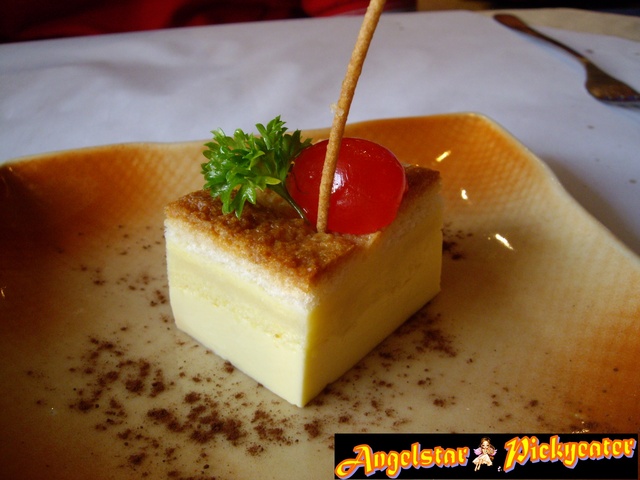 It's a combination of cheese and custard; and not made up by me out of spite.
(Perhaps someone who is familiar with pastries, like BBO,etc can enlighten me on this combination?:)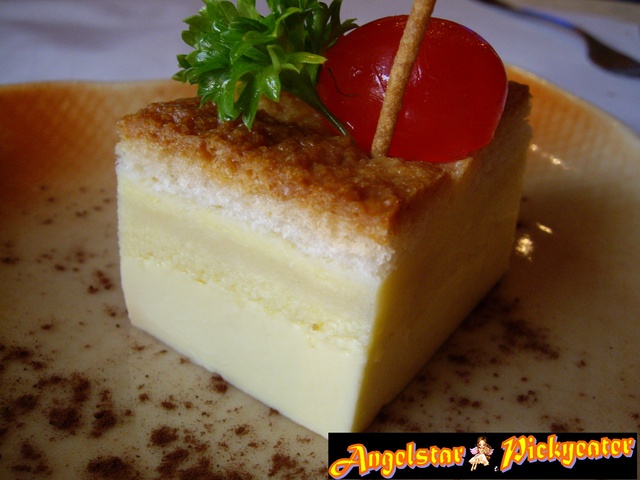 It tasted really unique; was rather dense with the cheese (most of the cake is made up of cheese anyway); but there was a medium weight composed of light and sweet custard (cream perhaps) in the cake.
Not bad for a dessert, but I must say one or two bites is good enough as too much makes me feel sick.
Maybe it's me, I am never one for sweet things:p
This is a nice place for romantic dining; and personally, I like most of the fish fare they offer here.
Definitely a place for me to fix my craving for fish dishes done the Western way!~