After a month of being idle from my food blog (I was away on business and picking up new things at work), I am finally back with photos and posts from places I have tried while I was on my business trip :-)
One interesting restaurant which I was introduced to was this
Purple Cane Tea Restaurant
located at the
lower ground floor of The Gardens
.
Now, honestly, when I first heard of this restaurant, I was like, isn't Purple Cane famous for its tea merchandise? Are you sure they serve cuisines for dinner, instead of finger food to go with their tea?
I was assured that they definitely do serve more than just tea and thus began my first visit to this enchanting restaurant.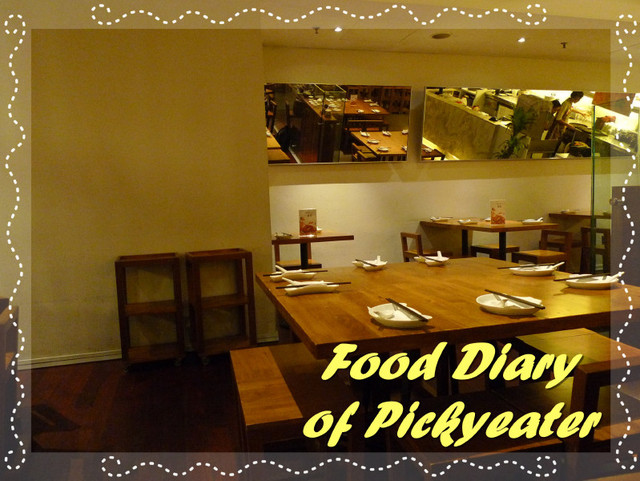 The interior was tastefully furnished with simple finishings of wood and shelves to store their main merchandise; tea which they proudly displayed in most of the sections of the restaurant.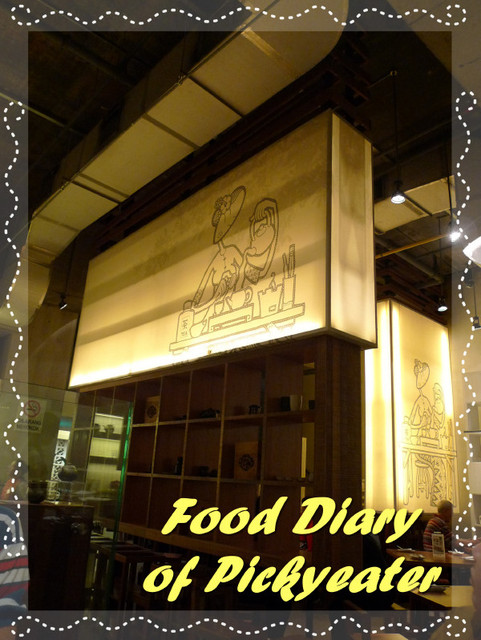 The cuisines prepared from their menu claimed that they were concocted using their own brand of tea; and incorporated to shape that unique taste in their food.
That definitely got my attention immediately!
Even their rice is specially made with tea; and there is no white rice available but rather,
Green Tea rice (MYR1.30)
to go with your dishes.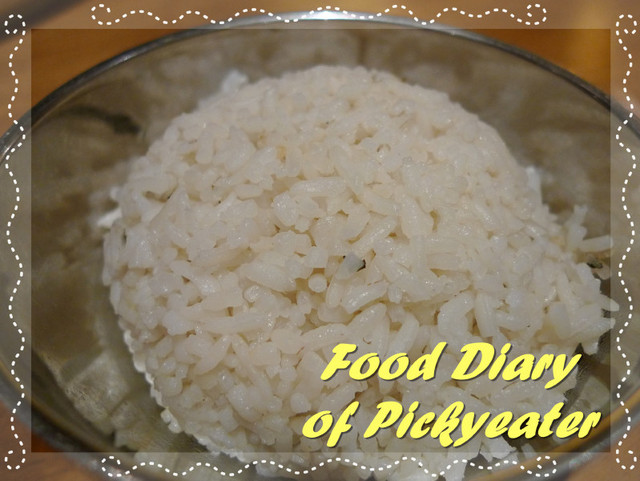 The taste of the rice was nothing exotic nor exceptionally unusual, and I must say it was distinctly pleasant in its own flavor. The light taste of the green tea did lend a rather unique and exquisite taste to the usual white rice we have at home.
Something which is new yet interesting, and I must say that they have definitely revolutionized the concept of white rice :)
The rice came served in metal bowls like these.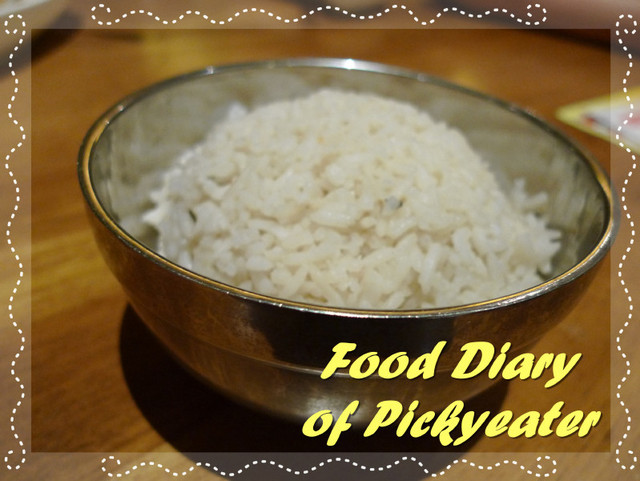 Now on to the dishes we ordered:
Steamed sliced fish mashed Ginger in tea sauce (MYR22.00)
This got my vote for one of the most tantalizing dish to my taste buds. It was nothing short of simple; although it did sounded like our usual homecooked dish.
I love the strong combination of the mashed ginger which was served rather generously; and the slices of fish were steamed with the tea sauce which just created a wonderful match.
Braised beancurd and golden pumpkin in tea sauce (MYR15.00)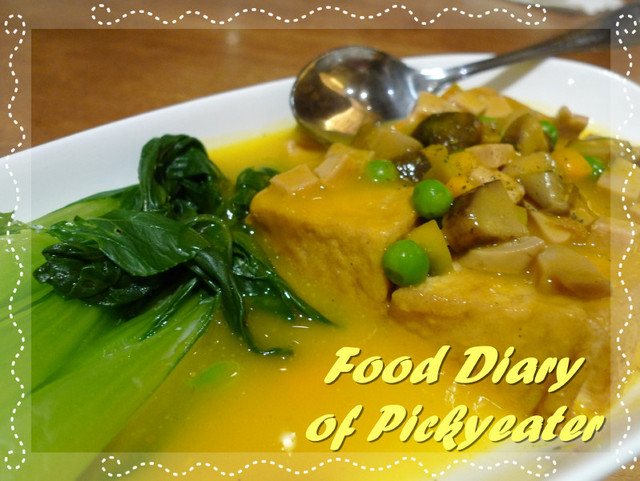 The dish arrived in a striking hue of golden yellow; a clear indication of the golden pumpkin used along with the braised beancurd served with diced mushrooms and ham and green peas.
Taste wise, it was just as impeccable as it looked, and the pumpkin just lent its natural sweetness to enhance the overall taste of the dish.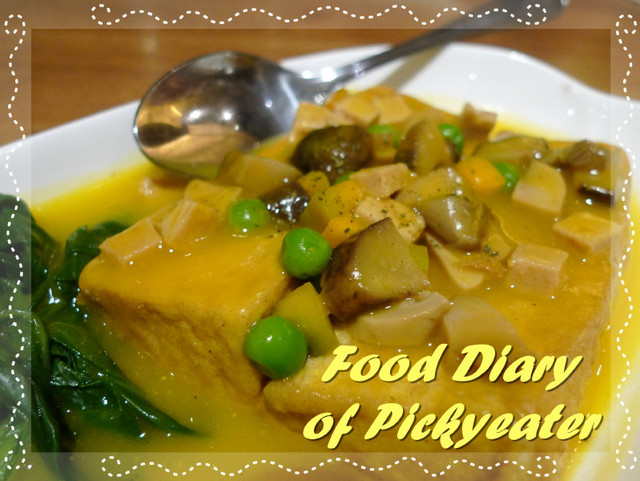 Braised broccoli with mushrooms in tea sauce (MYR15.00)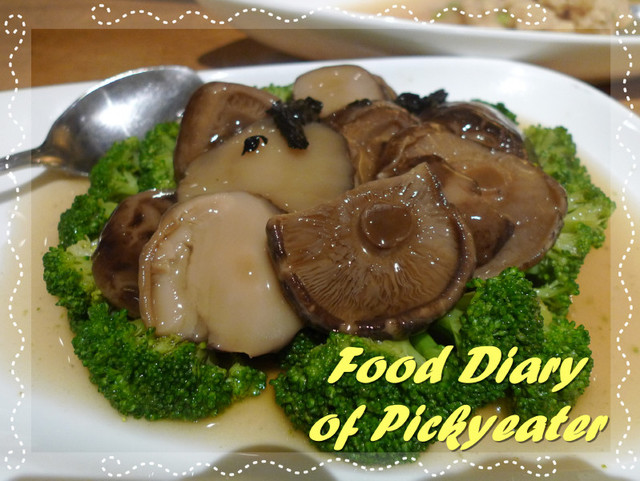 Yes, another dish which used their signature tea sauce in the making.
As you can see, there are even traces of the black/roasted tea leaves sitting on top of the mushrooms.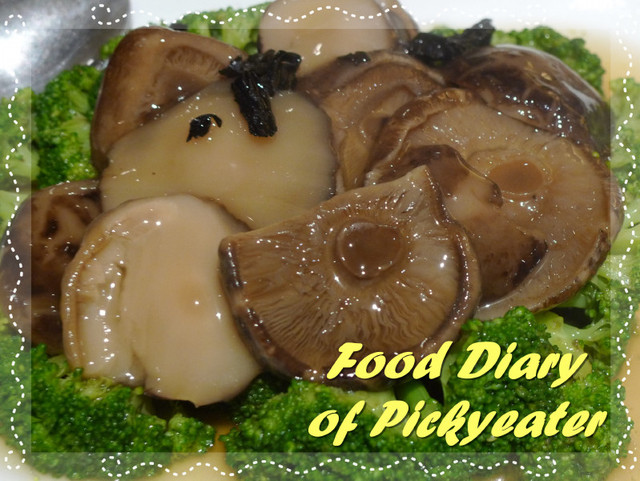 Fried Chicken with honey and tea (MYR18.00)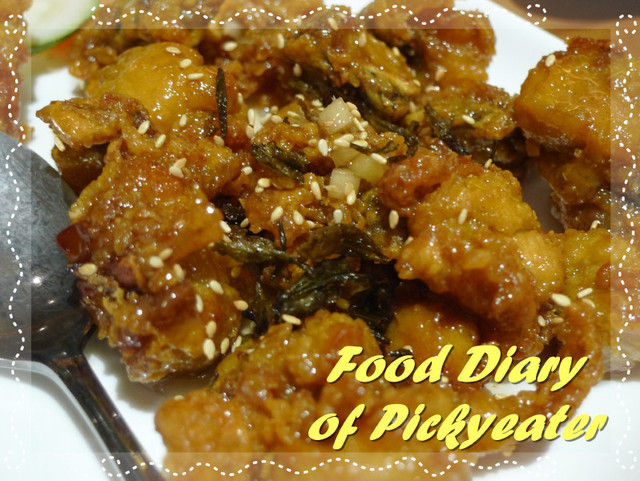 There was still room for dessert, or everyone was just excited to try their offerings on the menu and so, this was ordered:
Rice Balls with peanut (MYR5.00) (4 pieces)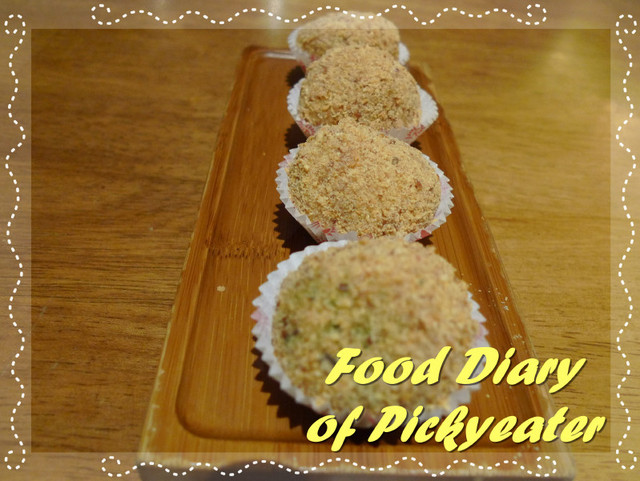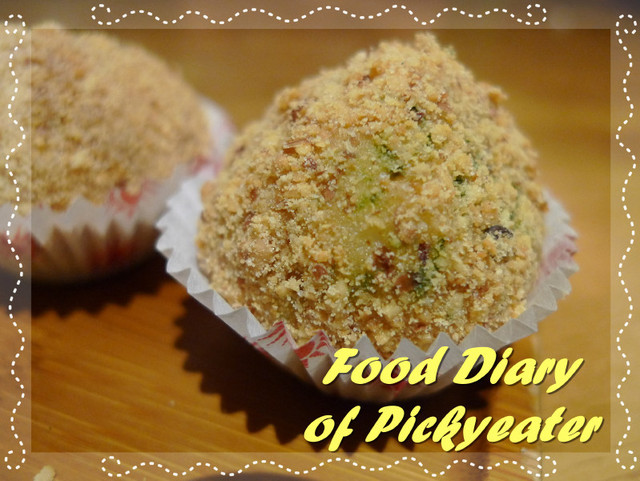 The sticky peanut paste inside.
Is it me, or this looks more like sesame paste??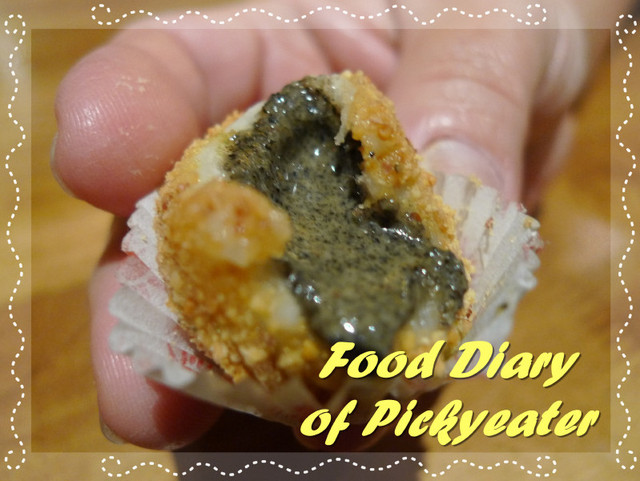 Total bill came up to about MYR82.15, for 4-5 pax, which was on the higher end of the price and I must say that the prices here do lean towards the higher side based on the portions and sizing of the dishes.
However, the dishes here do earn that extra credit for their healthy factor and also less oily, and unique ingredient in using tea in their preparation of their cuisines.
Perhaps that is the factor to the higher prices?
I am not sure, but I can say that I did enjoy the food here and also the quiet environment.
Service wise, it could be improved in terms of the attentiveness to the customer, in my own personal experience, that is, not sure about others :)
Overall, I would not say that I won't be back, because the healthy factor is an attraction and my parents did enjoy the food as well ;)