I had a belated birthday treat when I was in KL; thanks to a colleague!
We had lunch at Souled Out in Hartamas; this is probably my first time here despite hearing about this place so many times from all the KL folks who love to hang out at this cool place.
I didn't really take photos of this place as I think everyone knows this place pretty well.
Service was prompt and really excellent here; it definitely made a very good first impression.
We were recommended this Tofu Puffs (RM12) by the server who took our orders; it seemed that this was the specialty here.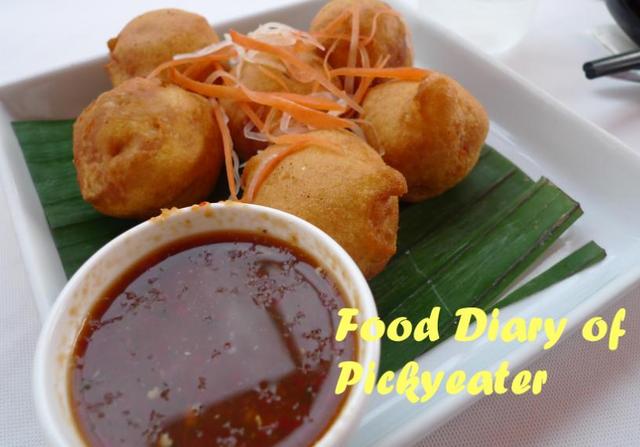 The tofu puffs were delightfully crispy and soft at the same time; as it was just hot from the wok.
The tofu were stuffed with prawns, vegetables and mushrooms; and it is pretty much like spring rolls; just with a different exterior.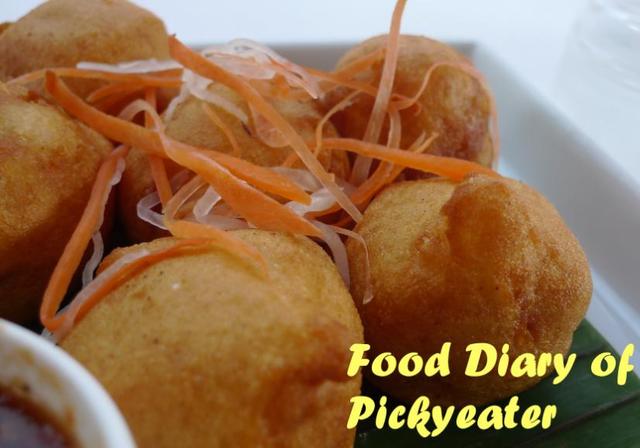 It was really delicious; and unique, making one reach for a second helping as one is simply not enough! ;)
Fried Beef noodles at RM14 was a huge plate of flat rice noodles; also known as Hor Fun served in thick egg and starch gravy with ginger and spring onion, and of course, beef slices.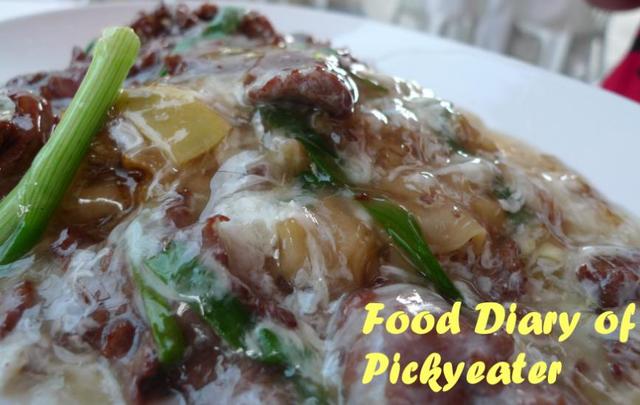 Grilled garoupa fish (RM28) was definitely my order; as I am a fan of the succulent and smooth texture of the fish and this definitely did not disappoint me!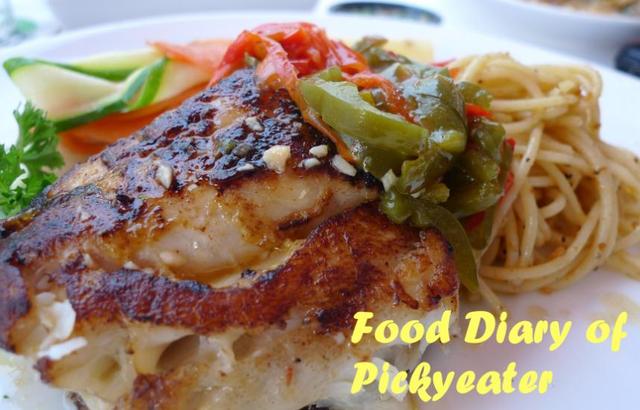 It is hard to find a place that can serve good grilled fish; especially when they use naturally smooth textured fish like garoupa.
I loved it, and it was good with every single bite.
Highly recommended!~
I only ordered Sky juice initially but I was tempted with this unique and enticing drink.
Dragonfly is their signature drink; a mix of fresh red dragon fruit, watermelon, strawberry puree, Monin lychee syrup, fresh lemon juice and garnished with a wedge of dragon fruit (from the menu!).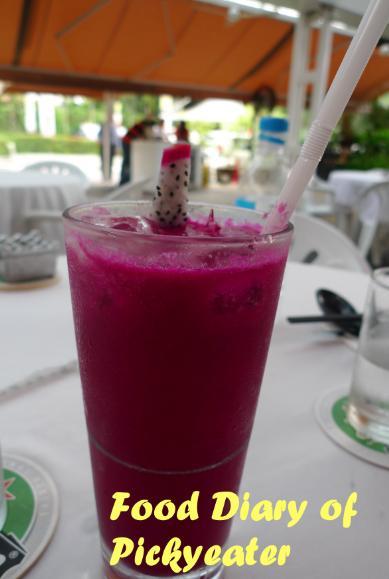 Refreshing and sensational, I did not regret paying RM13 for this drink!~
The food here is really good, albeit the slightly steeper prices but the food are served hot and fresh from the kitchen!
We could still see it smokin' hot!~
For the service and food, it is really worth a visit! (No, this is not a paid post nor am I working for them :)